Integrative oncologist, Jonathan Stegall, MD, provides a long awaited and much needed remedy for our cancer problem.
Dr. Stegall has a successful integrative oncology practice in Atlanta, GA, and has seen firsthand what works and what doesn't when it comes to cancer treatment.
Integrative Medicine
Integrative oncology utilizes treatments from modern medicine as well as natural medicine, with a more inclusive toolbox.
Science Based
Dr. Stegall requires a scientific basis for every treatment he uses. The goal is treatments which are both safe and effective.
Best Treatment Options
Learn critical info about what cancer is (and is not) and how to treat it using the best that both modern medicine and alternative medicine have to offer.
CANCER SECRETS UNIVERSITY
The Center for Advanced Medicine is built on the cornerstone of Human Connection.
We believe that some of the strongest medicine available is the innate healing and treatment benefits of genuine support and empathy. We recognize the crucial role that trust, confidence, and comfort have in addressing and managing serious diseases like cancer. We are here for you. And that support comes in a variety of forms.
Integrative Oncology dramatically expands the tools we can incorporate to support you Physically, Spiritually and Emotionally. Cancer can be challenging. You shouldn't have to feel alone. We value the opportunity to connect, empower, and support each Patient.
The center for advanced medicine
We believe that we can be judged on the treatment and outcomes of each patient individually and as a collective. Our reputation is built on service and performance.
The center for advanced medicine
We believe that the patient bond is sacred, built upon a commitment to work closely together for the long term. Our team has many years of combined medical experience, and we have a passion for what we do. To us, our patients are like family.
Cancer Secrets University
Knowledge is POWER – Empower yourself with cutting-edge information you won't find anywhere else.
Cancer Secrets University
Established by Dr. Jonathan Stegall, a globally recognized oncologist with over 10 years of experience in practicing and researching integrative cancer therapies.
Comprehensive Education
Cancer Secrets University offers a comprehensive video course to empower cancer patients, caregivers, and survivors with the latest research and weapons in the fight against cancer.
Conventional Medicine continues to struggle to keep up with the significant increase in advanced treatment options.
Discover ALL Your Treatment Options
CANCER SECRETS UNIVERSITY
Author Jonathan Stegall, MD Reveals How to Fight Cancer Using the Best of Modern Medicine, Natural Therapies, and Diet & Nutrition Including Intermittent Fasting.
The first edition of Cancer Secrets, published in 2018, was an Amazon  bestseller which helped thousands of cancer patients and their families.
Jonathan Stegall, MD, has shared even more cutting-edge information in this second edition of Cancer Secrets. Dr. Stegall has a successful integrative oncology practice and has seen firsthand what works and what doesn't when it comes to cancer treatment. This book is a "must have" if you or a loved one is fighting cancer!
Through research and his own experience with patients, Dr. Stegall has found that nutrition is an important facet of cancer treatment which must be addressed. Although nutrition is not a stand-alone cancer treatment, it can be an outstanding supportive treatment if done properly.
Fasting From Cancer is a long-awaited book which takes an in-depth look at the science behind what cancer patients should be eating, as well as when they should be eating.
DR. Stegall's youtube channel
Integrative Oncology Videos
By embracing both conventional medicine and alternative/natural medicine, we are left with what is known as an integrative approach – we integrate both "sides" of medicine, with the ability to hand-pick a wide variety of treatments, specific to each patient's unique diagnosis, condition, and treatment goals.
What is Integrative Oncology?
You might have heard the term integrative oncology, but if you're like most people, you aren't exactly sure what it means. Integrative means that we are integrating or combining two things. With integrative oncology, we're combining the best aspects of conventional oncology with the best aspects of natural medicine.
Top 10 Tips on Cancer and Nutrition
Are you confused by all of the cancer diet and nutrition advice on the internet? Are you overwhelmed and aren't really sure who to listen to? If so, I need you to watch this video. I treat cancer patients every day in my integrative oncology practice, and I have 10 key points to share.
What is Low Dose Chemotherapy?
Historically, oncologists have used the highest possible dose that the body can tolerate in order to kill as many cancer cells as possible. After high-dose treatments, the body reacts, sometimes quite severely. Infections from external causes become a leading threat of death.
 So, what is cancer? Cancer is a broad term used to describe more than 100 different variations of a single disease.
While it is a disease of extreme complexity, we can describe it very simply as cells going rogue.
Galleri Test: New Blood Test
What is the Galleri test? Galleri is a multi-cancer early detection (MCED) test that looks for a signal shared across more than 50 types of cancer through a simple blood draw. Many of these cancers are not commonly screened for today and otherwise may go unnoticed before symptoms appear. 
Circulating Tumor DNA Tests
 Circulating tumor DNA (ctDNA) has become one of the crucial components for cancer detection with the increase of precision medicine practice. ctDNA has great potential as a blood-based biomarker for the detection and treatment of cancer in its early stages.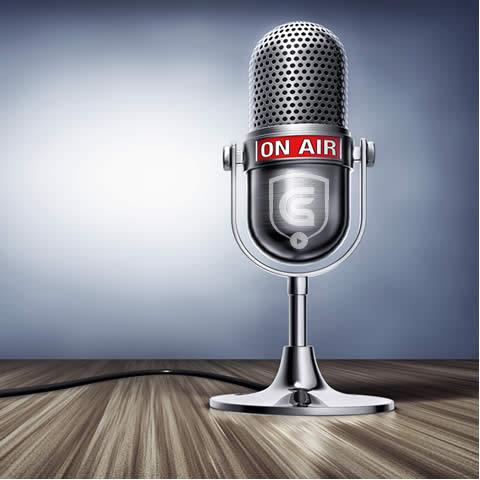 The Cancer Secrets Podcast
Hosted by Integrative Oncologist
Dr. Jonathan Stegall MD
Changing the Cancer Paradigm. 
Designed to give cancer patients and their loved ones hope, support, and a voice they can trust.
Frequently Asked Questions
Dr. Stegall Answers Common Questions About Treatment at The Center For Advanced Medicine
What Makes The TCFAM Clinic Different?
Traveling To Our Clinic For Treatment
Is It True That Cancer Is An Inherited Disease?
Can Cancer Be Cured With Natural Treatments?